20 Dec

Weekend of Master Classes @The Woodlands Yoga Studio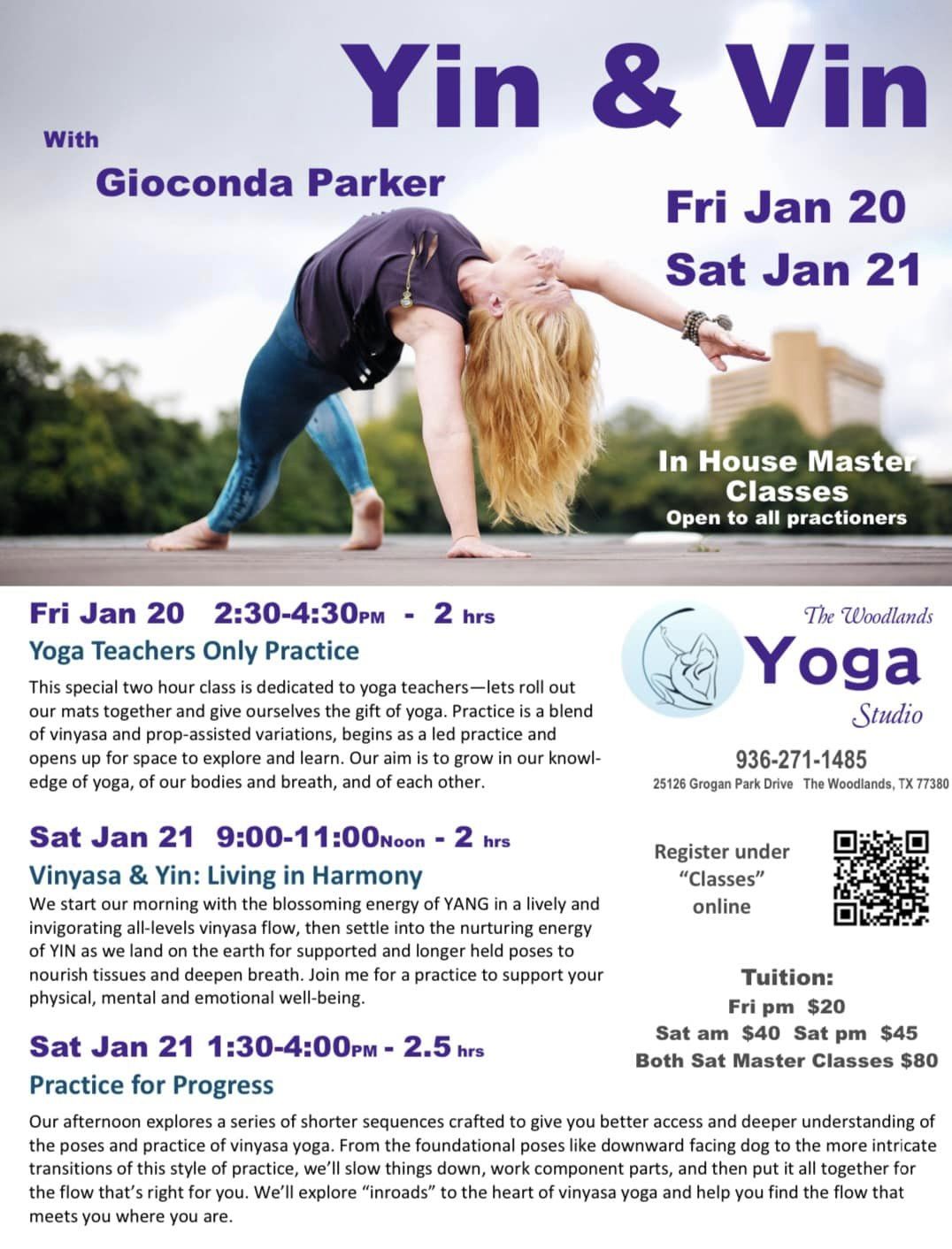 Friday Jan 20th, 2:30-4:30pm
Yoga Teacher's Only Practice
This special two-hour class is dedicated to teachers—let's roll out our mats together and give ourselves the gift of yoga. Practice is a blend of vinyasa and prop-assisted variations begins as a led practice and opens up for space to explore and learn. Our aim is to grow in our knowledge of yoga, of our bodies and breath, and of each other. 
$20
Saturday Jan 21st, 9am-11am
Vinyasa & Yin: Living in Harmony
We start our morning with the blossoming energy of YANG in a lively and invigorating all-levels vinyasa flow, then settle into the nurturing energy of YIN as we land on the earth for supported and longer-held poses to nourish tissues and deepen the breath. Join me for a practice to support your physical, mental, and emotional well-being.
$40
Saturday Jan 21st,  1:30-4pm
Vinyasa: Practice for Progress
Our afternoon vinyasa session will focus on several pose categories. We will take a flow-based approach to back bending, arm-balancing, forward folding, and twisting. In each pose category, you'll move through a progressive sequence. This will allow you to work at your level, learn as you go, and track your progress. Open to teachers and students who want to expand their awareness and capacity in vinyasa yoga.
$45
Details
Starts On
January 20, 2023 - 12:00 am
Ends On
January 21, 2023 - 12:00 am
Event Categories
Venue

The Woodlands
Texas
United States
77380